Times are different now and we have to keep adjusting.
This shouldn't take away the fact that we need to exercise and move to have a healthy
home office environment and to keep the energy up!
Sense of coherence so you and your coworkers can exercise, be in the right here and right now with some mindfulness. This is a way to feed you mind and body together but yet apart.
Zumba:
We take the "work" out of workout, by mixing low-intensity and high-intensity moves for an interval-style, calorie-burning dance fitness party. Once the Latin and World rhythms take over, you'll see why Zumba® Fitness classes are often called exercise in disguise.
A total workout, combining all elements of fitness – cardio, muscle conditioning, balance and flexibility, boosted energy and a serious dose of awesome each time you leave class.
STRONG Nation™:
Combines body weight, muscle conditioning, cardio and plyometric training moves synced to original music that has been specifically designed to match every single move. Every squat, every lunge, every burpee is driven by the music, helping you make it to that last rep, and maybe even five more.
Introduktion på svenska: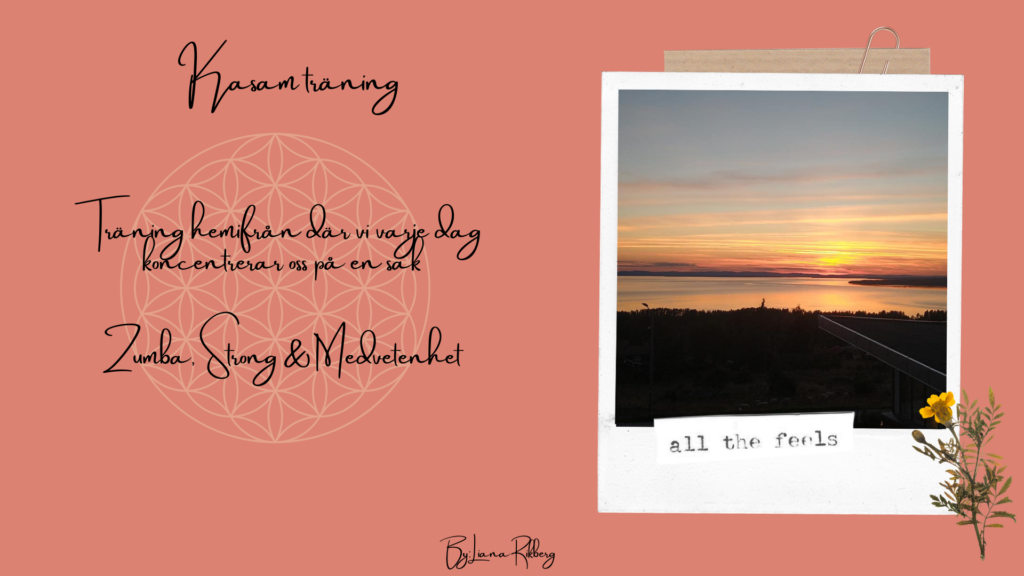 Enkät:
Hälsa och välmående under pandemin har fått många att tänka till, några har ändrat sina vanor, några har fått sämre vanor men du kanske känner att det är dags att ta tag i din hälsa, ta tag i din välbefinnande.
Nedan hittar du en enkät för att gå igenom lite frågor för att jag ska lättare kunna hjälpa dig i din väg för en bättre välbefinnande.
Frågorna är för att jag ska veta mer vad som just DU behöver för att sedan skapa en gemensam workshop där jag kommer gå igenom olika punkter, ideer och sätt att skapa en bättre välbefinnande.
Liana Rikberg
Licenserad Zumba & Strong instruktör